I think I'm still in denial about graduating a few weeks ago, which is why I haven't yet addressed the issue of what I'm going to do with this blog now that I'm no longer at Penn. Perhaps I'll change my name to a symbol and simply become
The Blogger Formerly Known as Paleo at Penn
. Or perhaps this will become
Paleo at Penn: The Post-Grad Years
. I'm open to suggestions! But until I figure that out, the name stays.
Now that I'm no longer in school, I'm still trying to figure out what I want to do with my life. I know one thing, though: I want to help people. Whether it's working at a non-profit, teaching or tutoring, doing something in the legal industry, or writing, I want to make a difference. I want to communicate with people, or write for them, or inspire them, or help them in any way that I can. I want to both learn from and teach others; I want to save the world; I want to impact someone's life. I love blogging and sharing my experiences because every time someone reads a post and gets inspired, then my life feels so much more fulfilling. I loved working with kids these past few years because there was so much to teach them, and their excitement about learning new things made me really happy. I love performing because someone else feels good after listening to/watching my song/piece/role/etc. I just feeling like I did something-- no matter how big or small-- to help someone else.
I've become really idealistic over the last few years thanks to the ancestral health movement. We all want so badly to change the world, and we're all trying, one blog post or article at a time. If you read any success story, it's usually something to the effect of, "I was unhealthy, and then I found [blog/book/website] and my entire life changed for the better." How awesome is it knowing that someone may have changed their life because of something you said or wrote? And that's why I love this movement-- we're all seeking to not only better ourselves, but also better the lives of our friends, families, colleagues, and peers as well.
In the movie
Pay It Forward
, the young main character (played by Haley Joel Osment) says that he's going to help save the world by helping three people, and those three people are each going to help three people, and so on and so on. He created a massive network of people helping each other, and that's how I feel in this community-- I am
so
inspired by others to keep helping other people. Most of my friends still think I'm crazy for voluntarily giving up gluten, but I'm also glad that they send their friends looking to be healthier my way, knowing that I might have good advice for them. That's the beauty of networking, and that's the beauty of sharing information.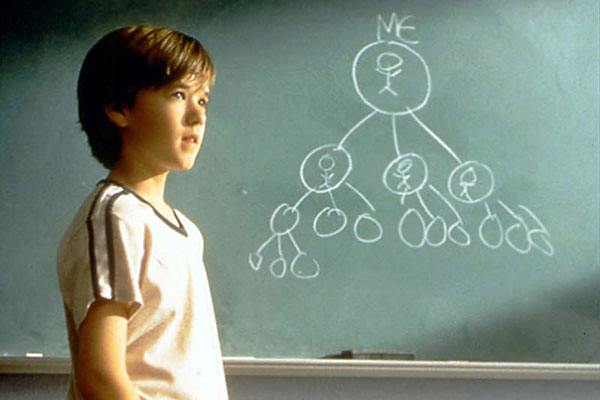 I really don't know what the future holds for me. My life could go in so many directions right now, which is both terrifying and really exciting. But one thing is certain: my passion for health won't go away. This lifestyle changed my life for the better, and it's one of the things I'm most proud of during my college experience. It's not even just the weight loss, though-- it's the whole mindset. (Though the weight loss was a great accomplishment-- here's a comparison of my prom senior year of high school and my formal senior year of college.)
So what now? Well, right now, I'm home in New York and applying to jobs and internships and hoping that someone will take a chance on me. I'm also hoping that when I
do
find a job, I'll somehow make a difference there-- in addition to my job's duties, I hope to spread the word about ancestral health (but in a non-preachy way, of course) and inspire others to not only take their health into their own hands, but to also learn more about any number of subjects. This movement taught me so much about evolution, biology, anthropology, and sociology-- I now think nothing of reading books or articles about those (and many other) subjects. It also taught me about alternative living, different ways of thinking, and how strong a community can be. I received a phenomenal educational at Penn, but I also received a phenomenal education (of a different kind) from the ancestral health community.
Always be a student, always ask questions, and always keep learning.
Quote of the Day:
"Education is the most powerful weapon which you can use to change the world." -Nelson Mandela